A New Way to Look at Radio and Michigan Sports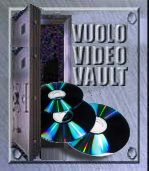 Vuolo Video – Years of radio memories on DVD. "I'm archiving the radio industry with video tape."
Art Vuolo has become radio's unofficial chronicler, making it his business to record the industry's great moments for posterity. He estimates that he has 6,000 audio cassettes representing over 10,000 hours of radio broadcasts, plus about 300 hours of video.
You will find pages and pages of DVDs for sale showcasing legendary radio personalities, conventions and UM football.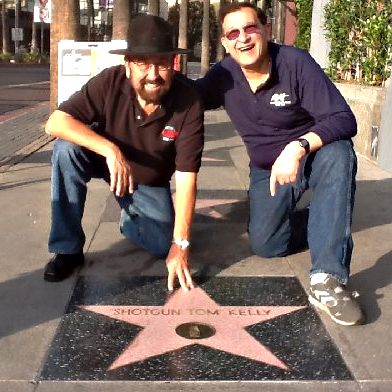 Art Vuolo with the iconic Shotgun Tom Kelly – Hollywood Walk of Fame star!
Art Vuolo Jr.
"Radio's Best Friend"
In 1977 Art Vuolo saw a B&W ¾" videotape of a color 8mm film taken by the legendary San Diego personality, Shotgun Tom Kelly. The film, which was actually a "video presentation" for KFMB-FM "B-100," was shot in 1976. Vuolo was dazzled. He thought "Wow . . . a video aircheck, what a concept." This offered a chance for people to SEE what goes on in a radio studio while air personalities are actually on-the-air! That did it.
Back in April of 1978 Art borrowed a crude early edition color TV camera, hooked into an industrial Sony Beta deck with BI speed only and taped his first video aircheck at Indianapolis' legendary Top 40 radio station 13/WIFE. Similar to the B-100 video, the WIFE tape was a video tour of the station featuring key employees and all of the various jocks actually on-the-air. It included: Danny McGuire in the Morning (aka Ron Fraiser), Steve "Super Cooper", Diane Shannon, Thom Christy and Jerry Steele. It was the beginning of an era. It was the start of Vuolo Video Air-Chex. Now it's easy to order as many as you want on Art Vuolo's Video website.
This site includes many sensational "moments" in radio history both on audio and videotape. Enjoy your visit and I hope you find something you would like to have in your personal collection.
---
June 12, 2019
WPLJ Farewell Reunion Video
On May 21st 2019, over 400 alumni and friends of the iconic WPLJ-FM 95.5 in New York, paid homage at a spectacular Farewell Reunion! It was held at The Cutting Room in Manhattan. If you were there you can re-live it. If you missed it you can see it all. It features dozens of those in attendance, the two minute "mash-up" audio montage representing 48 years of 'PLJ, TV spots and comments from legendary alums like Allen Shaw, Jim Kerr and Scott Shannon. Also included are several rare old video airchecks of WPLJ personalities not shown at the party. The video, on a standard DVD, is available at Vuolo Video Reunions. It runs 95.5 minutes and is priced, for a limited time, at just $20 plus $4.00 shipping and handling. Get this piece of radio history while supplies last!
---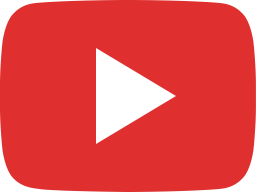 WPLJ Party Teaser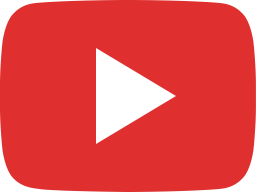 JAY THOMAS TRIBUTE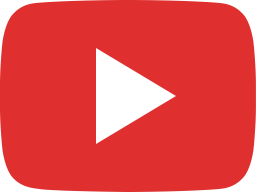 WWRS Sizzle Reel for 2018