Vuolo Video
– Years of Radio Memories on DVD
This site includes many sensational "moments" in radio history both on audio and videotape. Enjoy your visit and I hope you find something you would like to have in your personal collection.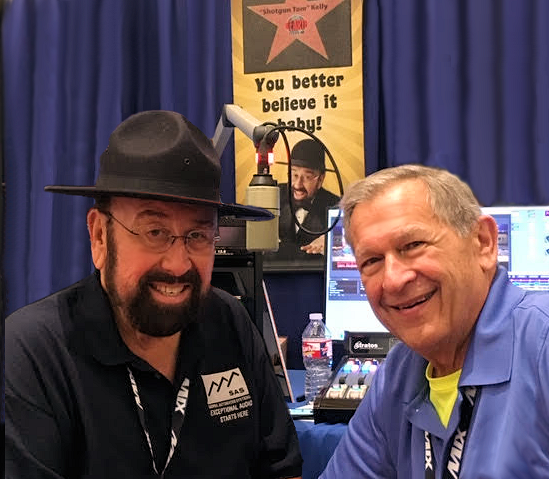 In 1977 Art Vuolo saw a B&W ¾" videotape of a color 8mm film taken by the legendary San Diego personality, Shotgun Tom Kelly. The film, which was actually a "video presentation" for KFMB-FM "B-100," was shot in 1976. Vuolo was dazzled. He thought "Wow . . . a video aircheck. What a concept!" This offered a chance for people to SEE what goes on in a radio studio while air personalities are actually on-the-air! That did it.
It was the beginning of an era. It was the start of Vuolo Video Air-Chex. Now it's easy to order Airchex, Radio Reunions, UM Football Games and more DVDs from the Vuolo Video Vault.
700 WLW Reunion: The Jacor Years. On March 6, 2020 there was a fantastic reunion of six of the radio greats who truly made 700 WLW/Cincinnati a dynasty, especially during its Jacor years.  Sean Compton, literately grew up at the station, and is now EVP of WGN America and WGN Radio 720. He proposed that the recorded session at the Talk Show Boot Camp, be edited down a bit and punctuated with bonus clips and airchecks to exemplify why 700 WLW was indeed, "The Big One," and why it was one of the finest examples yet of how radio can still be FUN.