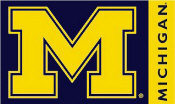 University of Michigan Sports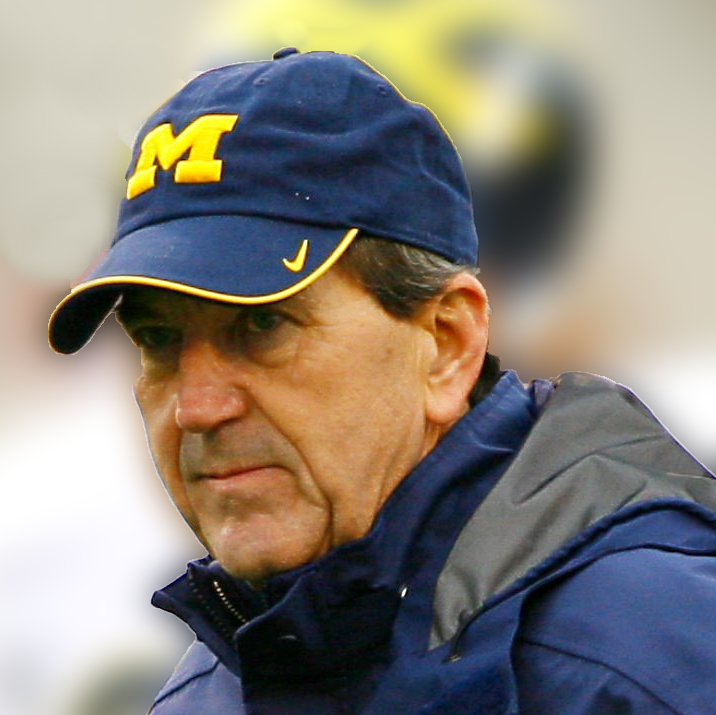 Hello Art,
On behalf of myself and the many Michigan people that you have so generously helped I say THANK YOU.!!!
For forty years you have been a great source of hope for those who labored to build their dream collections. You never failed to deliver where others could not. Your enthusiasm and love for all things Michigan has endeared you to thousands of great Michigan fans. I sincerely hope you will have access to the photo deck this year so that you can continue your great work.
Thanks for the great legacy you have established and for your loyalty to the MAIZE and BLUE!
– Lloyd Carr
For many years I have been archiving U of M Football Games on both audio and videotape, and have found that neither the University of Michigan or radio stations that carry the games kept much, if anything, of these broadcasts… but I have! It was also my pleasure to have produced the two albums (now on CD) featuring the greatest moments of Wolverine Football with the late Bob Ufer. Many past games are available to Michigan fans who wish to re-live the memories. Games are available on CD's (audio) or DVD (video). Prices are kept very reasonable just so that I can cover my expenses and costs of duplication.
This special service is not for profit or personal gain. Videos are being provided for private use and not for public display, re-sale or re-broadcast.
Audio copies of games are just $12. Video copies of games are only $18. All video orders are provided on DVD and all audio is on CD, from the masters recordings. Thanks to search engines, like Google, quite a number of Michigan fans have been in touch seeking games from past years. Some are former players, alumni and others are just great U of M Football fans.
Over time we are transferring more and more games from tape onto DVD's. Now, games are being archived on DVD. Michigan Replay with hi-lights of game is also included some of the recordings. Michigan Replay is a production of CTC Sports, and has been produced for more than a quarter century by top-notch director Bob Lipson!
Feel free to e-mail me [email protected] with questions regarding your request. Scroll down past the listing for news about how and why, after the 2005 season, WJR Radio dropped Michigan sports broadcasts in favor of the MSU Spartans. We also have news about which stations are the NEW home of Wolverine football, basketball and hockey from now and in the future. Thanks and GO BLUE!
Also Available on DVD: U of M Celebrity Roasts:
Special charity roasts that are real collectors items
Ron Kramer: the legendary ole number 87. Recorded live at the Ann Arbor Sheraton Hotel on June 2, 2000 with roasters: Don Canham, Jim Brandstatter, Dave Diles, Norm Masters, Earl Morrall, Jerry Green, and Bo Schembechler! MC is Bob Forman. Rated PG-21 Time: 101 minutes. $20 on DVD Roasts
Jerry Hanlon & Tirril Burton: This was a "double roast" at the Michigan League on April 23, 1993 and featured roasters: Jon Falk, Bo Schembechler, Harlan Huckleby, Ron Kramer, Jim Betts, Rob Lytle, Lloyd Carr, Gary Moeller, Bob Forman and MC Frank Beckmann! Rated PG-18 Time: 121 minutes. $20 on DVD Roasts
Other Roasts: Don Lund, Al Renfrew, Al Ackerman and Sonny Eliot with MC Jim Brandstatter!!! $20 on DVD Roasts
Special Moments in Michigan Football
from the personal archives of Art Vuolo, Jr.
For any true Michigan Football fan, we've put together a special 2 hour DVD which contains many memorable moments, including:
Memories of Bob Ufer: The 1981 Season -it's a moving look back at the ultimate "homer" DVD only $18
Hi-Lites of the stunning 1993 victory over Ohio State in The Big House DVD only $18
Cliff-hanger ending to the late August 1995 win over Virginia in the Pigskin Classic DVD only $18
Actual video which helped convince the university to keep the games on The Great Voice of The Great Lakes…WJR-AM 760, hosted by 1975 UM Grad and WJR morning host Paul W. Smith produced in late 1996. DVD only $18
Infamous extra second UM-MSU game on November 3rd 2001 – you see the same ending with 3 different audio tracks (WJR's Frank and Jim, WXYT's George Blaha, and ABC-TV's Brent Musberger and Gary Danielson!) DVD only $18
The thrilling ending to the U-M vs. Washington Huskies game in 2002 DVD only $18
Plus, the first ever overtime win in the Big House against Penn State. This video even includes the only time that Frank Beckmann ever "broke up" on the air and Jim Brandstatter had to take over at the 1984 Northwestern game in Ann Arbor. It was after the tackle involving two players by the name of Rogers and Hammerstein! Outrageously funny! DVD only $18
"Why WJR repainted the BLUE room with GREEN paint!"
A true story by Art Vuolo, Jr.
In a stunning turn of events, the University of Michigan had to find a new radio home for their football and basketball games after the 2005 season when 50,000 watt WJR-AM (760) abruptly announced on Thursday, October 13, 2005, that they would no longer be carrying any U of M sporting events.
Read the rest of the article: Why WJR repainted the BLUE room with GREEN paint

"Mystical Magic of the Number 10"
Commentary by Art Vuolo, Jr.
It's widely known that I have been archiving Michigan Football games for over forty years now and I have noticed a number of interesting things about numbers and in particular the number ten as it pertains to U of M games. This was originally written back on October 10th, when the date was 10-10-10.
Read the rest of the article: The Mystical Magic of the Number 10

PLEASE NOTE:
We are still making every game available (at cost) with radio produced by Learfield/IMG College, perfectly synced with the TV video. Each game is edited with Final Cut software on an iMac computer and all home games feature lots of local color, tailgating and the marching bands. Since 2001, we have nearly every game, and beginning with the 2010 season, the halftime band shows are also included. They make excellent keepsakes for any Michigan fan and great gifts for anyone for whom a particular game might be especially significant. Remember that these DVD's are not for duplication, personal financial gain, or re-broadcast. Starting in 2013 all the games are recorded in HD and every DVD is presented in 16 X 9 wide-screen format. Production values have been greatly intensified in recent years. Please remember these DVD's are for personal use only. Games are also provided to our clients digitally via Vimeo streaming services.